Message from the Principal
Welcome to the Huntingdon High School website. We hope you find our website informative and beneficial as you seek information about our school. HHS is home to approximately 400 students in grades 9-12. Along with our student body, our staff includes professional educators that are committed to challenging our students as they prepare for postsecondary opportunities.
Huntingdon High School offers a variety of academic courses which include dual enrollment, dual credit, and Tennessee College of Applied Technology courses that are taught traditionally and by distance learning. HHS students have the opportunity to pursue advanced courses in science, english, and math. Furthermore, students have the opportunity to study a variety of Career and Technical paths prior to graduation.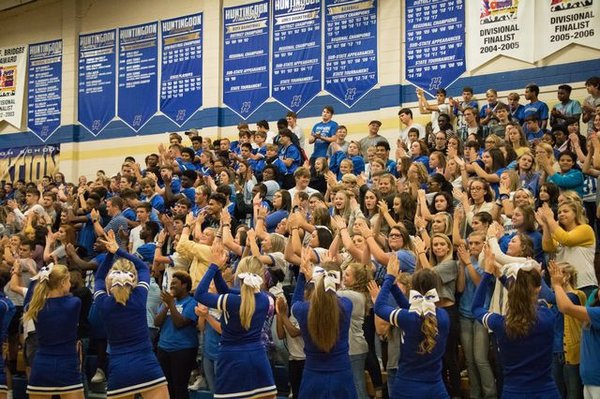 We believe education is a direct investment for our students; therefore, we encourage students to look for opportunities to be involved in extracurricular activities, clubs, and organizations. Huntingdon High School has a very proud tradition of over 95 years. As current educators and students, we embrace the expectations that have been established before us and we expect to continue on the great traditions and success of Huntingdon High School. We strive to make sure our graduates are college or career ready and are prepared to make their local community better.
Thank you for visiting our website. Please contact me if I can be of any help.
Go Mustangs and Fillies!
Huntingdon High School, Class of 2000
Bachelor of Science, Union University, Physical Education and Health, 2004
Master of Arts in Education, Trevecca Nazarene University, Educational Leadership, 2006
Education Specialist, Union University, Curriculum and Supervision, 2009
Doctor of Education, Union University, Educational Leadership P-12 School Administration, 2011
Tennessee Professional Teaching License- Mathematics 7-12, Physical Education K-12
Tennessee Professional Administrator License- Professional Administrator License P-12
8th grade-Math, High School-Algebra, High School-Foundation of Mathematical Concepts
Dr. Jonathan Kee is in his sixth year as principal of Huntingdon High School after previously serving as principal at Huntingdon Middle School for five years. Dr. Kee is a former 2000 graduate of Huntingdon High School. After graduating from Union University with his undergraduate degree in 2004, he taught 8th grade Math and high school math in Huntingdon each for two years respectively. Along with his administrative duties, Dr. Kee coached middle school boys basketball for 2 years and high school boys basketball for 10 years. He is married to Mrs. Heather Kee who is currently a Reading Specialist at Huntingdon Primary School. Dr. Kee and his wife have 3 children, Livingston Anne (5), Jon Wilson (3), and Adaline (3).